German S-100 Class Schnellboot (Fast Boat)
The SBoot Rudders and Struts
For the 1/20th scale Schnellboot model I need to make Struts for the main and wing propshafts as well as Rudders.
These need to be reproducible for other kit buyers so I decided to make them from laser cut acrylic and get them cast from Silicon Bronze the same way as the struts and rudders on Hull-2.
The Schnellboot is more complex however so it has taken me a while to complete these.
I bought some 2mm thick black acrylic sheet and cut the shapes out including some small holes for guy wires to keep them in line.
The picture below shows the rudders and main strut almost complete and I have used superglue to fill in some indentations after the first round of shaping with a file.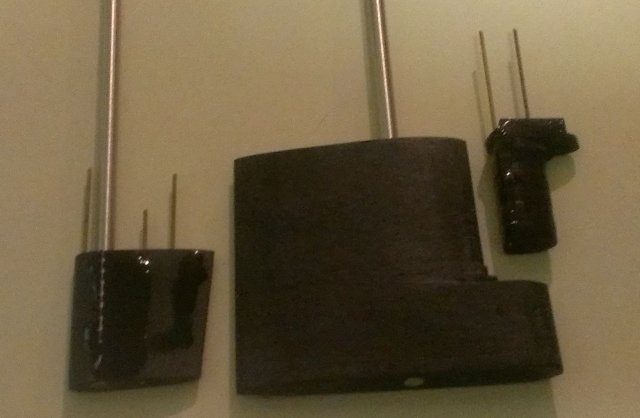 This is what they will look like, the main rudder is too big so I cut a piece off the bottom.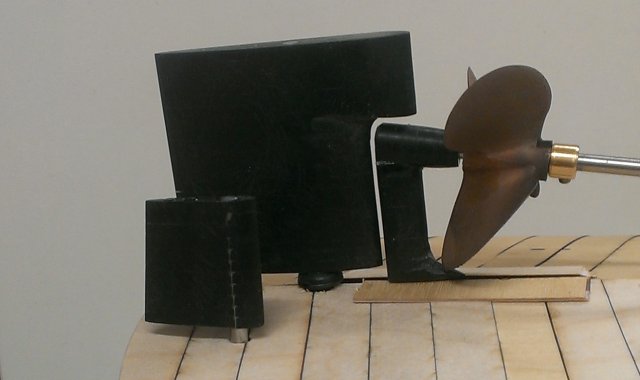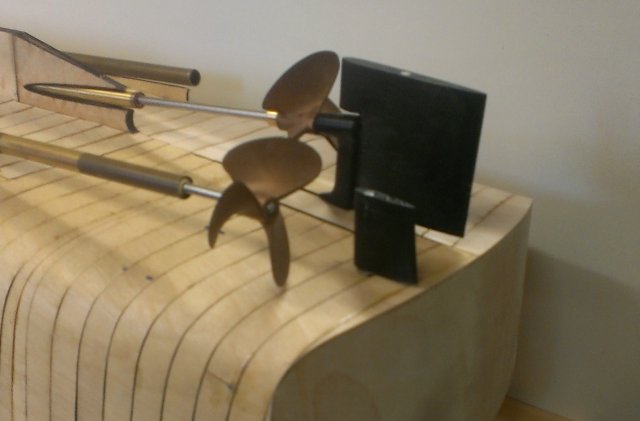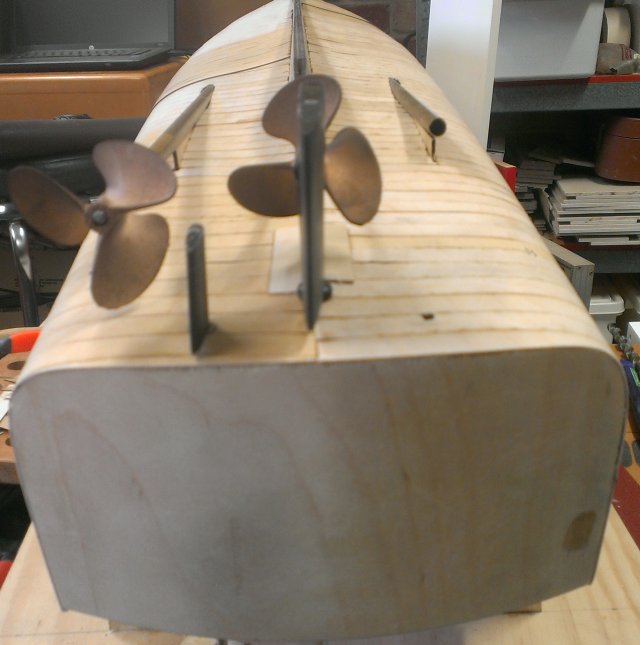 After much filing and polishing I had these cast from Silicon Bronze and apart from large "sprues" they came out great.
The main rudder is massive and heavy!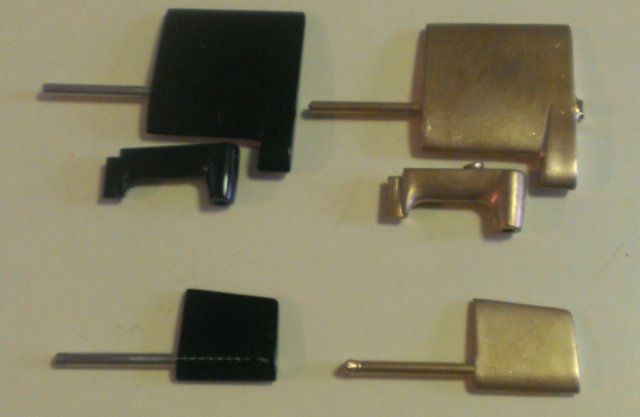 I drilled out the main strut to 4mm and fitted the propshaft and filed off the sprue. It could also be drilled out to 5/32" if preferred.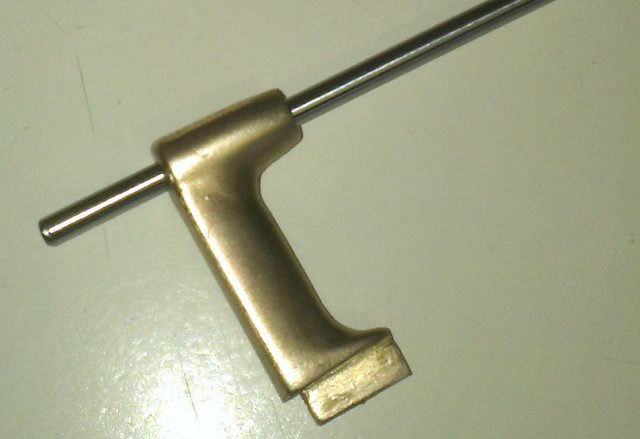 The Wing Struts:
These caused me a lot of thought on how to make them until I came up with the idea of laser cutting them perpendicular to the propshaft.
I did a small test group of parts to see how it would work.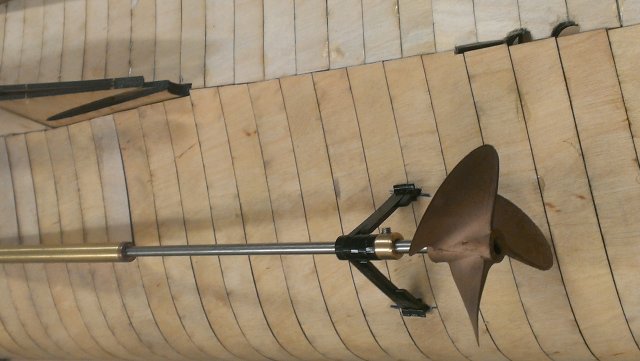 I then designed the complete set and again allowed for many small 0.6mm brass wires to hold the structure in line.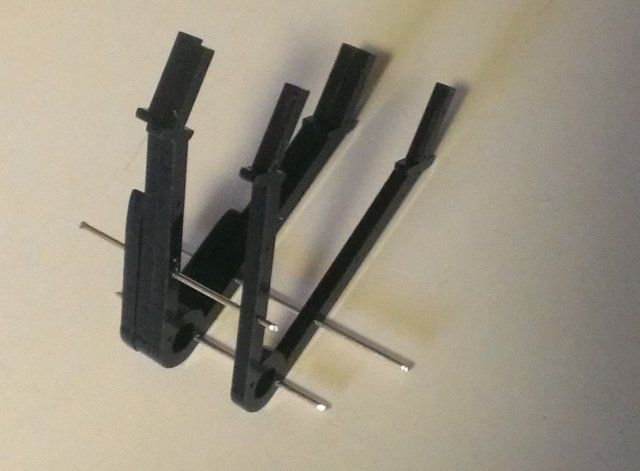 The complete strut. I need a left and right (port and starboard) version of these struts.
This is the two struts finished and polished ready for the casting process (May 2016)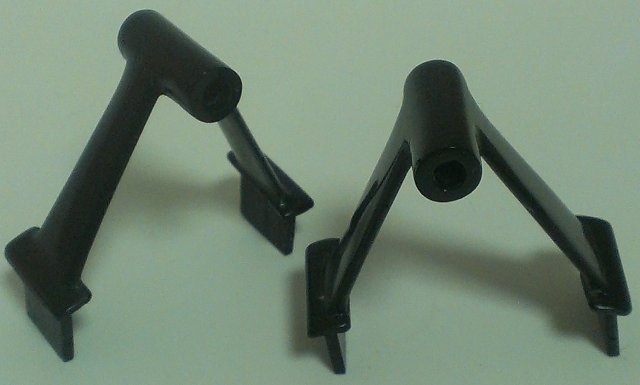 Whoohoo I got the cast struts back today (24th May 2016) and managed to do a bit of work on them as well.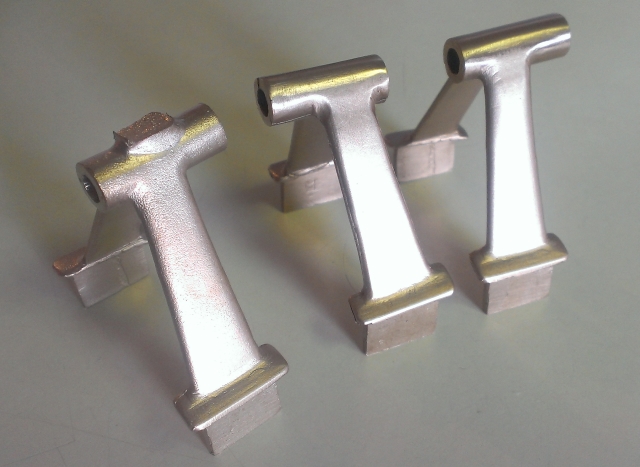 This picture shows a strut as received, there is a large casting "sprue" on the shaft boss which needs to be filed off as in the port and starboard struts on the right, I filed and then sanded with some 800 grit wet and dry emery paper. I also bored out the shaft holes to 4mm diameter.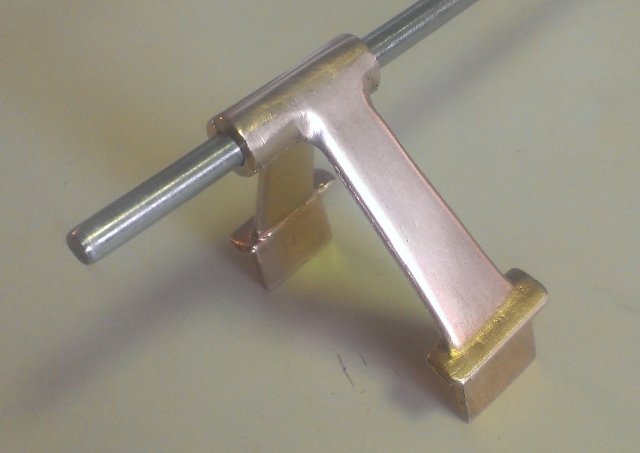 This is the finished strut as it will sit on the propshaft.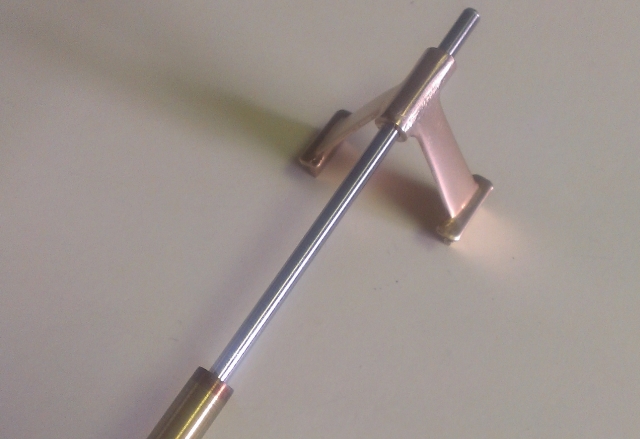 This shows where it will sit relative to the propshaft housing.
(C) Copyright 2016 - John Drain